Visit the Community of Makkovik on the North Coast of Labrador. A community of Inuit and European Ancestry.(pop 360). Spend your Stay at the Adlavik Inn, a small inn with a large hospitable welcome.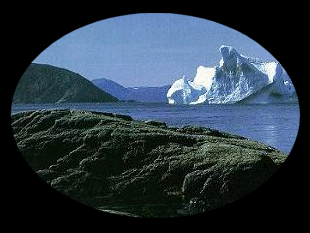 The Adlavik Inn Consists of 5 double occupancy rooms with a full bathroom, cable T.V., telephone and laundry services. The inn also has a small restaurant that is rapidly earning a name for it's "great food". We serve a large menu with a number of traditional cuisines and excellent service. In many cases our guests enjoy what they harvest themselves.
Winter tours are done with snowmobile with the exception of a dogsled ride "around the bay".
Summer tours are done with a 40 ft Northumberland strait style cabin cruiser. This vessel is fully licensed and equipped with all electronics and safety equipment required under Coast Guard Regulations. The M.V. Jason's Pride comes complete with head, stove, and comfortable seating (capacity 6 persons plus 2 crew). Along with The Jason's Pride, we also have the Lori Ann, an 18 ft speedboat which serves as a lifeboat and gets you closer to the shorelines. This offers close ups to the many types of scenery and wildlife we have in Northern Labrador.
Both vessels are mastered by a licensed captain with 20 years experience and is a member of both the Coast Guard Auxiliary and the Canadian Rangers.
You are Visitor #